Amazon Prime Day: Don't Miss Out!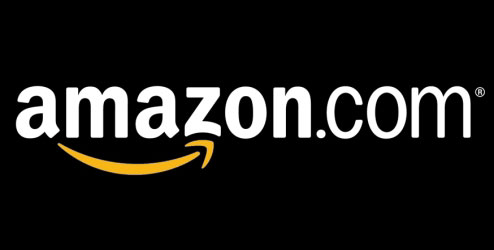 Amazon Prime: Why I Can't Live Without It
I love Amazon Prime. There, I said it.
I love Amazon Prime because it saves me time, money and stress. As a busy mom, I can't tell you how many times I've been saved by Amazon Prime. I know some people cringe at the thought of Amazon, about the monster company taking over. I love small businesses and local merchants. But when I find myself scrambling because that birthday party is this weekend, Amazon Prime saves me. Every. Time.
And if you join now, you'll be able to take advantage of Prime Day tomorrow! All day on Tuesday, July 12, there will be special offers just for Prime members (yes, free trial members count!). I've been checking out the previews of the deals that will be available tomorrow, and they're fabulous. Designed to save you a ton of money, the 100,000+ special Prime Day offers really do rival even the best Black Friday deals. But you can only access them if you're a member.
If you're not an Amazon Prime member, here's your chance to join now for FREE and explore the benefits it offers. Just click the button below to start your free trial, and keep reading for all the reasons I think you'll love it.

In the spirit of full disclosure: This post contains affiliate links. This means I may earn a commission (at no extra cost to you) if you accept an offer in one of my links. This helps cover the expense of running my blog while keeping the content 100% free. I only recommend products I believe in, so you can trust that if I'm writing about it, it's something I would buy, myself. Your support is appreciated!
FREE Shipping = Totally Worth It
The main reason I love it? FREE 2-day shipping! For some reason, getting shipping for free feels like the ultimate deal. I know it costs money to send packages; I know it's only fair that the consumer pick up that cost. But for me, free shipping often makes or breaks my decision to buy something, especially if I buy it regularly. Over time, shipping on the repeat purchases I make – like the sunblocks I can only find on Amazon – would cost a fortune!
So every year, my Amazon Prime membership quietly renews itself for $99, and I don't worry about shipping for another 12 months. And I can happily buy my sunblock and expensive "dermatologist-recommended-because-I'm-getting-older" moisturizer along with birthday presents, craft supplies and so many other things. I choose what I need, check to see if it qualifies for Amazon Prime free shipping (most do), and click the button. Done!
Even better? Many of the Amazon Prime-eligible products occasionally come with free ONE-day shipping. And in some amazing cases, you can even get delivery in a couple of hours. For busy moms who juggle multiple schedules, responsibilities and activities, what could be easier?
Books, TV Shows & Movies
I recently discovered that Amazon Prime members have access to a great selection of e-books, TV shows and movies – all for FREE.
If you have a Kindle – or the free Kindle app on your phone or tablet – you get access to a free book every month. A panel of editors picks six books each month to promote, and Amazon Prime members can choose one for free. I just downloaded my first free book in June, and I really enjoyed it.
Amazon.com – Read eBooks using the FREE Kindle Reading App on Most Devices
I was heading out on a trip with my son, and I didn't have room in my suitcase for an actual book, but I knew I wanted to read on the plane. I happened to remember an email from Amazon about free books for Prime members, so I followed the link, read the reviews, picked one and downloaded. While it wasn't a literary masterpiece, it kept me busy and happily entertained throughout the trip. I will definitely be doing this again.
I also love that I can stream free shows and movies with my Prime membership. I recently decided to start watching The Americans again, but I had to catch up on last season. It's not on Netflix, and my On Demand service only has the current season. Luckily, Amazon has it, and previous seasons of the show all stream for free. A few nights of binge watching, and I was all caught up!
Music to My Ears
Amazon Prime Music offers a huge selection of streaming music free of ads, and it's included in your Prime membership. Just like Spotify or Pandora, you can curate your own playlists or stream personalized stations of music you like. I use this at the gym, and once I start running again (*ahem* *cough, cough* when it gets cooler), I'll create some awesome playlists to keep me motivated.
The Prime Music library has amazing stuff available to stream for free, like the soundtracks to Hamilton and Book of Mormon and full albums from your favorite artists. Also, thousands of songs from artists, old and new, can be streamed or purchased at your fingertips.
There are a ton of features I have yet to figure out, like streaming Prime Music to multiple devices. You can add up to four devices to your account, which is great since the kids are becoming more independent in their music choices as they get older.
Click below to discover all the fabulous features of Prime Music.
Still More Amazon Prime Benefits
Amazon Prime offers so many benefits that I have yet to try them all, but here are a few that look amazing.
Audio Books with Audible
Amazon's company, Audible, has a huge selection of audiobooks and other spoken word programs. With special features like the ability to read a book on my Kindle app, then switch to listening to it in the car, this service looks intriguing to me. Like so many moms, I spend a lot of time in the car, and listening to books helps make the time in traffic a little easier to bear.
Amazon Prime members can get a free trial of Audible, including 2 free audiobook downloads. Once the trial period is over, it looks like the subscription costs $14.95 a month for one book per month. I may not use it enough to justify the price, but if you're interested, click the link to start your free trial.
Unlimited Photo Storage
Who could use a secure place to store your photos? With access to cameras on our phones making it super easy to snap tons of pictures all the time, it can be easy to run out of space quickly. Amazon Prime members have free access to Amazon Drive and can upload an store photos securely.
You can access your pictures from your phone, computer or tablet from anywhere. And last year, when the service was still new, Lifehacker gave it an honorable mention in its Five Best Image Hosting Web Sites post. I'm sure some of the rough edges have been smoothed out since then, and this looks like an awesome option for free photo storage.
Amazon Student
As a former higher education professional, I still find myself on the lookout for great deals for educators and students. Amazon Student fits the bill. If you're a student, you can get all the benefits of Amazon Prime at half the cost. This includes the free 2-day shipping, Prime Music, Streaming Video, photo storage and all the other great features. You'll also get special offers just for students.
Some of the features get activated after the free 6-month trial period, but for 6 months, you can test it out. Take advantage of the free shipping, just in time for buying your textbooks and school supplies. Then, if you like it, you'll only pay 50% of the regular Prime membership. Check it out below.
One Last Great Option
If I haven't given you enough reasons to hop on the Amazon Prime wagon, let me give you one more. You can share your membership with others in your family!
Yes, with your membership, you can include another adult on your account. This gives them access to the free shipping, streaming video and all the other benefits of Prime. Both adults can then manage and share Amazon Household features to allow the kids to access games, books and apps on their devices. This means that you don't have to do it all! Your spouse, mom, or another adult can also do the shopping and manage what the kids watch and play. All on one membership.
This saves me a ton of time. I used to get little notes all the time from my husband asking me to order this or that, so we could get the free shipping. Now he can just order what he wants, himself, and I don't have to stop what I'm doing to click for him. It seems so small, but anything that can save a few minutes is worth it!
Remember Prime Day Tomorrow!
Okay, just one more reminder that Amazon Prime Day is happening tomorrow, July 12. Thousands of deals just for Prime members. If you're not already a member, click on any of the links above to start your free trial membership. You can always cancel later if it's not for you.
If you already have a Prime membership, then thank you for reading this far! You already know the value and benefits of Prime. But did you know you can give a Prime membership as a gift? I didn't. If you know someone who could benefit from Prime membership and want to give them a gift that keeps on giving, here you go! This could be especially useful for new moms who can take advantage of Amazon Mom's 20% of diapers and 15% off baby registry items.
Do you know any new homeowners or young adults who might be cash-strapped right now, but who have lots of shopping to do? Recent college grads starting out on their own, newlyweds, someone moving to start a new job? The list of great candidates for a gift of Prime goes on and on.
Click here if you'd like to gift Amazon Prime as a gift.
Thanks to Amazon for offering a program as great as Amazon Prime. And for providing bloggers like me the opportunity to earn a little cash by promoting something I already love. I started my membership when my youngest kid was in diapers to take advantage of the Amazon Mom benefits. This was long before I started to blog, so this truly reflects a service I can recommend from the heart.
I save more than the membership fee each year on shipping costs alone. So I can honestly say that this program offers great value for the money.
If you appreciate value, convenience and access to a ton of great products, join me as an Amazon Prime member.