Blueberries went on sale last week. I mean a serious sale. I bought my beauties for under $1 per pint. But even better … they were Buy 1, Get 2 FREE! Yes, you read that right. I even had to check with the cashier to make sure I had read the sign correctly, but I did, and I merrily went home with 3 pints of blueberries ready to be loved.
What to do with these luscious, plump little berries? I put them in cereal, made a couple of fruit mixes, and of course, popped them in my mouth right out of the package. But 3 pints is a lot of berries, so I had to get creative. Not wanting to make too much work for myself, I looked around to see what I had or what I could get pretty easily.
Blueberry Pastry Dream is Born
We just came back from vacation in Oregon. And while we ate lots of summer fruits, surprisingly blueberries didn't make it into our rental kitchen. But, my husband bought a lovely blueberry pastry at the coffee shop in the airport on our way home, and it looked delicious. So I began to think about how I could create something similar without a lot of work.
In the deli drawer of my refrigerator, I found a tub of mascarpone cheese. Apparently we made something with it recently (I can't remember what) because it was half-empty. But that was just the thing I needed to make the blueberry pastry dream a reality.
If you've never used mascarpone, this would be a lovely way to try it. It's a soft Italian cheese product that's more creamy than cheesy. It stirs up like a whipped cream cheese might, but it has a milder flavor and smoother texture. It makes desserts like tiramisu irresistible and pasta or risotto dishes creamy and decadent. You can find it with the specialty cheeses in your regular grocery store.
I used the mascarpone as the pastry filling, to give the blueberries a foundation on which to float their berry goodness. Then I put it all in a convenient store-bought sheet of puff pastry and baked it. It turned out simply divine with just the right amount of sweet and tart on flaky, buttery pastry shell.
Putting It All Together
The step by step process was super simple. Here's how I did it: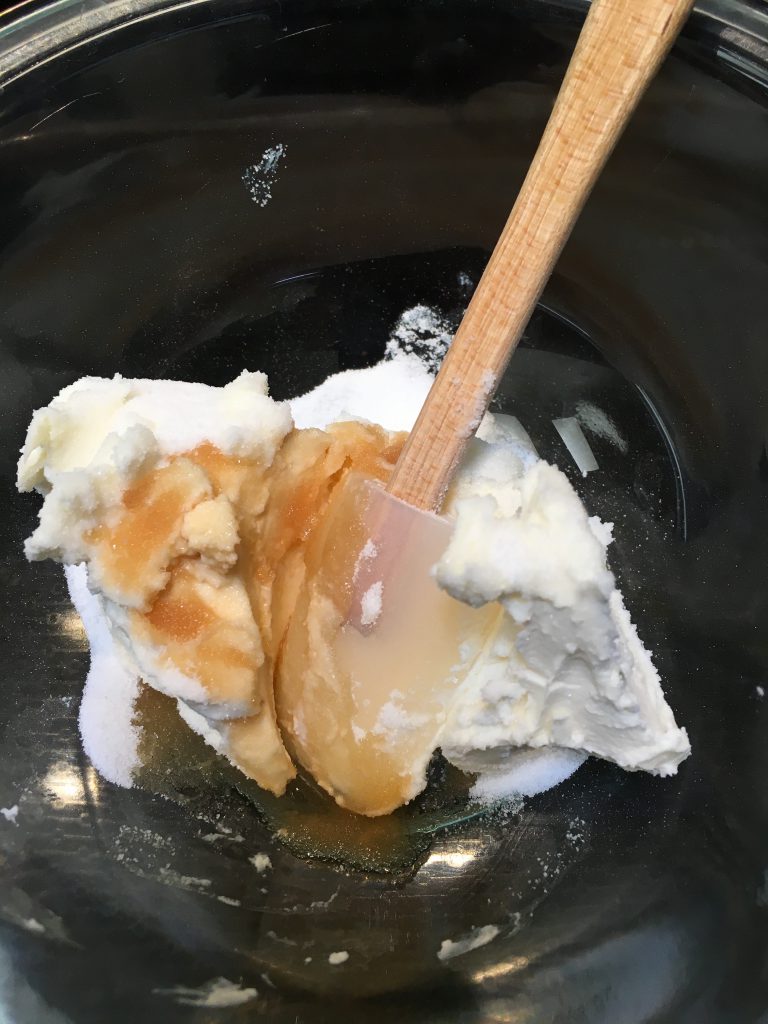 Stir together 4 ounces of mascarpone cheese with some sugar and vanilla. This will be your pastry filling.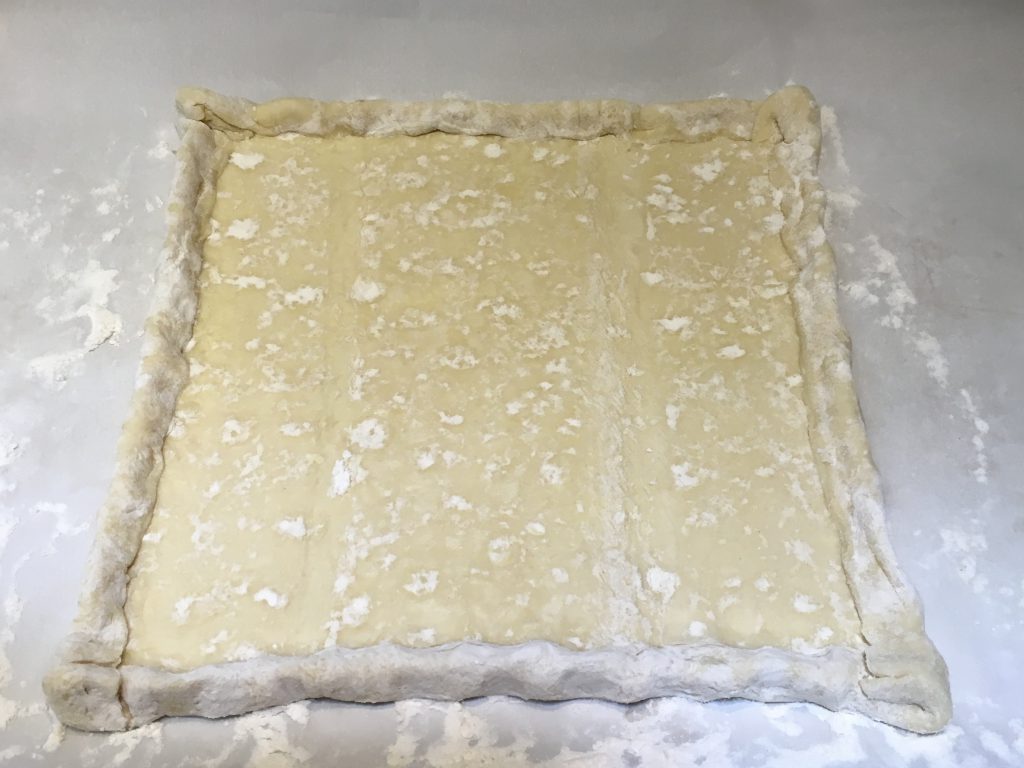 Take one sheet of thawed puff pastry dough (in the frozen section of the grocery store), and fold the edges in to make a little wall. This will hold all of the blueberries and filling in the pastry.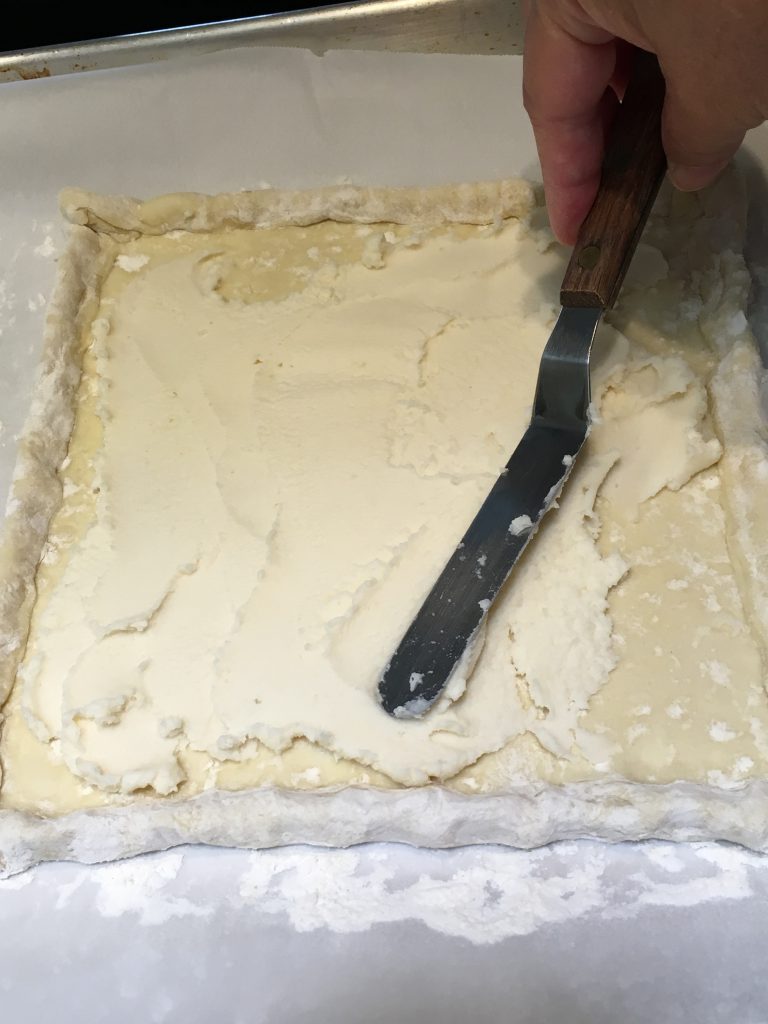 Spread your mascarpone filling in the prepared pastry shell. There should be enough for a thin layer to reach all the way to the walls you made in your pastry shell.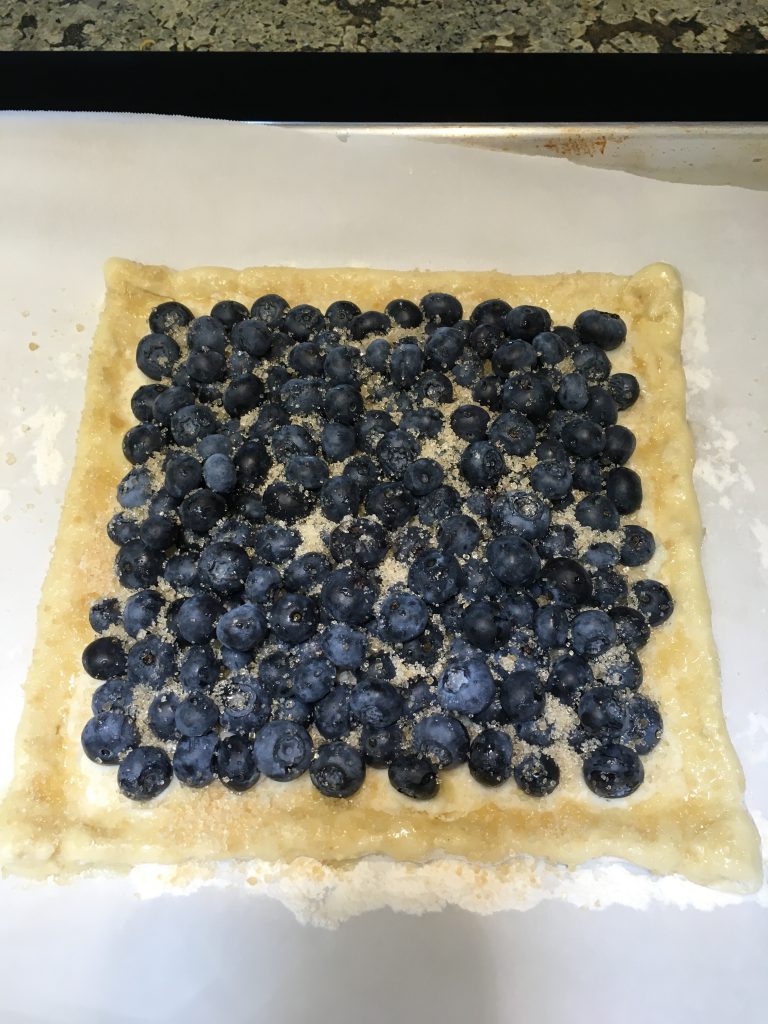 Layer one pint of blueberries on top of your filling and inside the pastry walls. Brush the walls with a little melted butter and sprinkle the whole thing with some coarse sugar. Then pop it in the oven and let the magic happen!
What comes out will be a lovely Blueberry Pastry Dream with a crisp, flaky outer crust and a mildly sweet center. What could be better than that?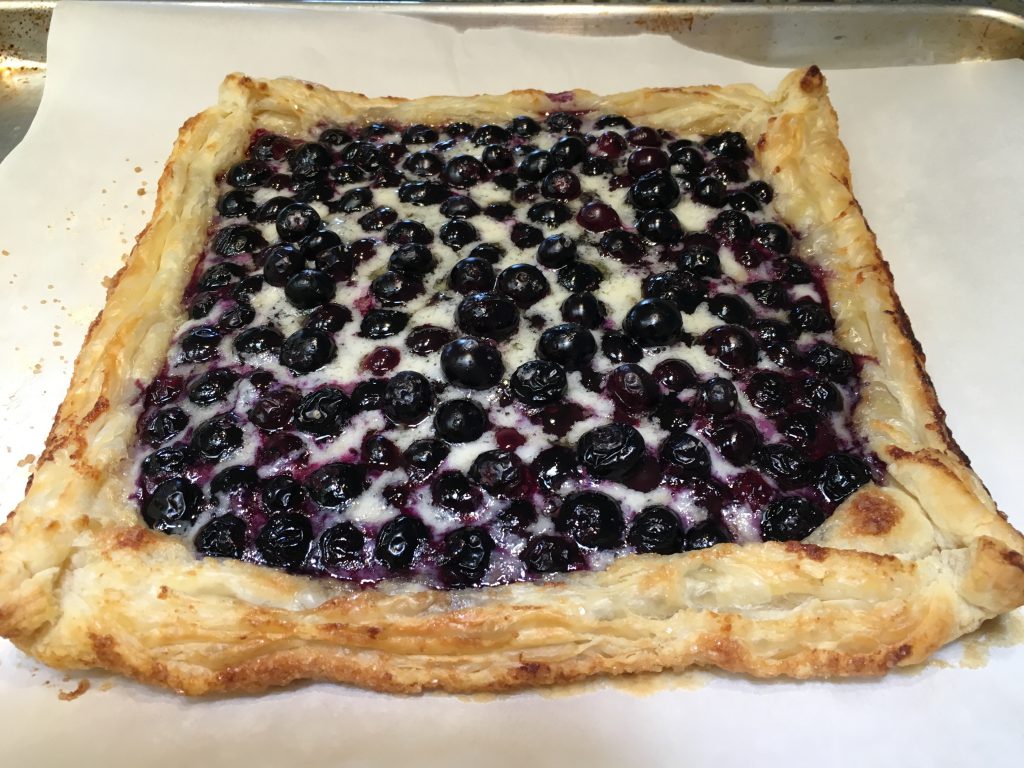 Here's the printable recipe. I hope you enjoy!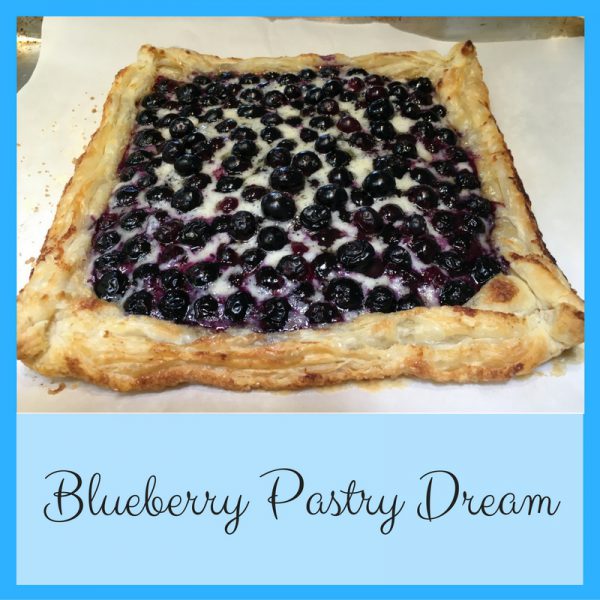 | | |
| --- | --- |
| | |
Thaw frozen puff pastry shell according to package directions.

Pre-heat oven to 400 degrees F.

In a small bowl, mix mascarpone cheese with granulated sugar and vanilla. Start with a small amount of sugar. Give it a taste and add more if you like it sweeter. I used about 1 1/2 tablespoons.

Place thawed puff pastry sheet on a lightly floured parchment paper on a baking pan.

Fold in edges of pastry to make a little wall. Be sure all edges are firmly stuck together.

Spread mascarpone mixture in a thin layer in the center of the puff pastry shell. Feel free to take the filling all the way to the inner edge of the pastry walls.

Layer 1 pint of blueberries on top of the mascarpone filling.

Melt 1 tablespoon butter and brush around the edge of the pastry (on the folded wall).

Sprinkle coarse sugar over the top of the blueberries and around the edge of the pastry. This will give the crust an added crunch. If you don't have coarse sugar, you can skip this step or try a sprinkle of regular sugar.

Bake for 20 minutes or until the crust is puffed and golden brown.

Once cooled, remove pastry from parchment and onto a serving dish or platter. Serve as is or add a dusting of powdered sugar to make it look pretty.
Read More