Road trips and Summer go hand in hand. Sometimes that means a cool family vacation, but more often than not, it means that my 3 kids need to get to summer camp (or wherever else their summer plans take them). Some trips are short, and some a little longer. Listening to the same songs on the radio can get tedious. But I've found a refreshing solution to the tiresome radio … awesome, amazing podcasts that you and your kids will love! (Click the pictures to link directly to the podcast websites.)
Ages and Stages
My kids range in age from 8 to 16, so they don't often share the same interests in music or entertainment in general. But these podcasts really do appeal to a wide range of ages, and they can be listened to in short spurts. For longer road trips, queue up multiple episodes and enjoy the ride. Most of these recommendations can be enjoyed by kids as young as 4 or 5, but kids younger than that may be challenged to listen for too long.
My 13-year-old likes to read in the car, and she rarely even notices where we're going. She completely disengages from the world outside her own head. So when she actually closed the book to listen with her 8-year-old brother, I knew we had a winner. Our older teen hasn't been in the car with us much this summer because he has a job now (gasp!), but I know he would enjoy them, too. Even with his eclectic tastes.
For adults, these podcasts provide engaging content presented in refreshing format. I find that my time in the car flies by because I'm enjoying these so much. It makes me look forward to my daily road trips rather than dreading drive time.
Stories Kids Will Love
These three podcasts offer serial-style stories that my kids find exciting, funny, suspenseful, mysterious and action-packed (their words). The simplicity of listening to a story without having accompanying pictures, like in a book or on TV, stretches their imaginations. It's entertainment that takes a little effort, but in the end, it's highly satisfying to feel like a part of the story.
The Unexplainable Disappearance of Mars Patel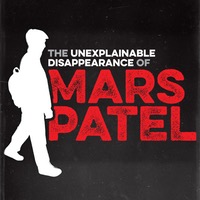 This podcast wrapped its second season a few weeks ago, but don't let that stop you from listening. The cast of kids who voice the characters brings personality and authenticity to an exciting story line in this serial that's perfect for road trips. We got sucked in with the first episode and often "binge listened" because we had to know what happened next. The audio is crisp and clear, and you'll feel like you're along for the ride with the kids at H. G. Wells Middle School. In a fast-paced story that has been described as "Goonies meets Spy Kids meets Stranger Things," this has become our favorite of the summer. Real emotion, sinister happenings, danger, suspense and humor, plus characters we love, some we're mad at and others we can't decide about. We can't wait for the next season to begin!
The Alien Adventures of Finn Caspian
Another serialized story, The Alien Adventures of Finn Caspian takes you into deep space with a fun and captivating group of young explorers. This podcast features a storyteller who reads the adventure and does the voices, much as you would hear at storytime at the library. On occasion, an additional voice or two are added to the mix, but it's pretty much a one-man-show. And that's part of what makes it fun. I also love the references to classic literature sprinkled throughout the story. It adds that little extra that grown-ups should appreciate. The narrator's son serves as the "editor" of the show and provides some commentary at the end of each episode. This makes it feel as though you're part of the family, reflecting on a shared adventure with each installment. And robots. Who doesn't love robots?
The Radio Adventures of Eleanor Amplified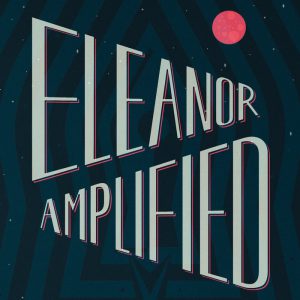 Adult actors voicing colorful characters populate this podcast that sounds like an old-time radio show. It follows the adventures of a famous radio reporter, Eleanor Amplified, as she tracks down the latest big story. The characters and plots go way over-the-top as each story unfolds in dramatic, often ridiculously silly, fashion. Action-packed and wild, this one is funny for kids and multi-layered for adult amusement, too. Will the truth win? Or will the powerful be successful in gagging this determined reporter? Significant messages for our modern times presented in a fun and not-so-serious way, this one may spark some conversations about the media and the value of truth as well.
Road Trips = Science and Fun
My youngest loves science, so what better way to incorporate science into the everyday than making the car a laboratory? These three science podcasts offer a fun way to learn about scientific theories, facts and experiments that appeal to kid-level interest and wonder. And even the most science-y moms and dads will discover something new and enjoy them, too.
Wow in the World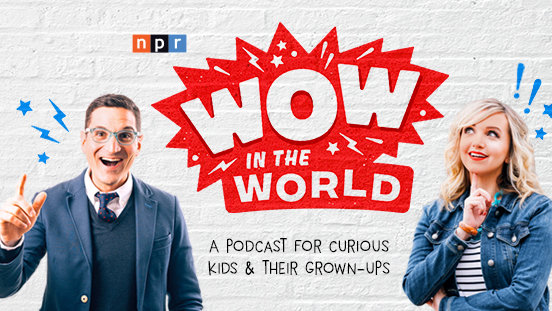 From the fantastic theme song to the hilarious banter between the hosts, this new podcast from NPR, their first for kids, takes the geek out of science. Guy Raz and Mindy Thomas make science accessible for listeners as young as 4 or 5 without dumbing anything down. The topics are fun and kid-friendly (think poop and bugs and dinosaurs) and each episode feels like a playdate for your ears. I may enjoy this one even more than my kids do because the grown-up hosts seem like they're having so much fun. But the kids love it, and if it gets them hungry for science, I'm all for it!
Brains On!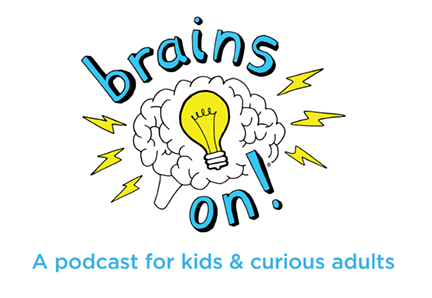 Another science winner for road trips has to be Brains On! While not as silly or fast-paced as Wow in the World, Brains On! features fun stories of discovery and a kid co-host for each episode. And for summer, their shows specifically cater to road trips. That is, the science behind road trips. From alternative fuels to why people get carsick, these shows pair nicely with drive time. Cool and timely topics and an engaging format makes this a fun way to "turn your brains on" and learn on the go.
The Show About Science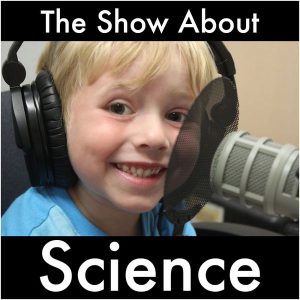 Take an adorable kid who loves science and give him a podcast, and you've got The Show About Science. Six-year-old Nate hosts this show and will give any seasoned interviewer a run for their money. His curiosity drives his questions and pulls you in as he talks with experts on topics ranging from food science to marine biology and everything in between. Kids will love hearing another kid leading the way as they explore the world together. And adults will love Nate, the ultimate kid ambassador to all things science.
Give 'Em a Listen!
I know the world of podcasts has much more to offer than what I listed, but these six truly have transformed our summer. My kids have gone from passive travelers absorbed in their books or headphones to engaged listeners sharing an experience with the whole family. I say that's a summer win in my book!
Do you think you and your kids would enjoy listening to these podcasts? I hope you'll give them a try. If it makes even one of your road trips a little more enjoyable, I'd love to hear about it. Leave me a comment and tell me what you think!
Read More